Vision and Values
We can TRUST in God the Father – Find FORGIVENESS through Jesus Christ the Son – Understand TRUTH with the help of the Holy Spirit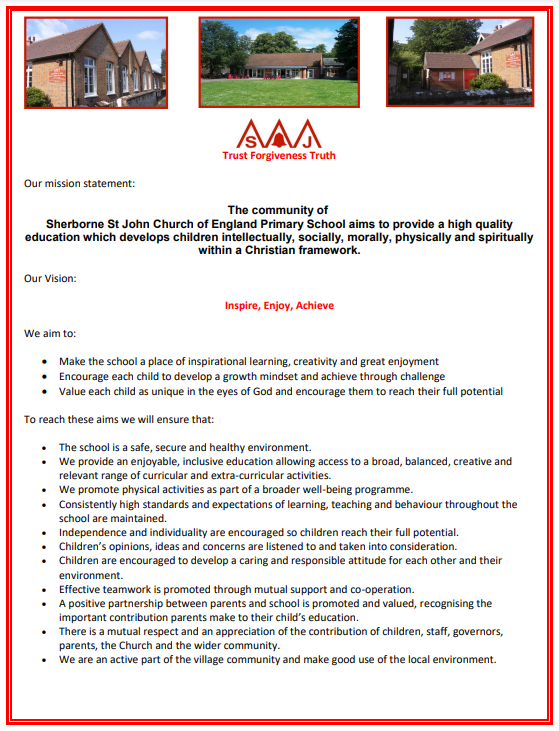 Ethos Statement
As a voluntary controlled Church of England School the principles of the Bible and Christian values are very much a part of all that we do. The school aims to serve its community by providing an education of the highest quality within the context of Christian belief and practice. We have created a warm, supportive environment that enables every child to feel happy, safe and valued. Collective Worship is a part of our daily routine and is enjoyed by each child in the school when we meet together as a whole and also in class. We are fortunate to have strong links with St Andrews church in the village and attend services every term and members of the church come in to the school to lead some of our Collective Worship.
We continue to ensure that faith in Christ is upheld in our School and we provide high quality education that develops children intellectually, socially, morally, physically and spiritually within a Christian framework. As a school we encourage an understanding of the meaning and significance of faith, and promote Christian values through the experience we offer to all our pupils.
Christian values, with a focus on trust, forgiveness and truth, underpin our ethos. Each child is valued and encouraged to achieve their full potential. Our Christian ethos enriches our children whilst encouraging them to make sensible choices and to be respectful of others. Children are nurtured to become confident individuals ready to embrace their future.