Community Links
We are very proud to be part of a close community within the village of Sherborne St John.
St Andrew's Church
We have a close relationship with the church and welcome members of the team to lead worship for us in school each week. We have whole school services in the Church at Harvest, Christmas, Easter and at the end of the school year. We encourage families to attend the Sunday worships and look for ways in which our children can contribute to these.
https://swp.churchbuilder.org.uk/index.php?zonename=staffleadership10
Piccolo Nursery
We recognise the need for parents to have an opportunity for before school provision. Piccolo Nursery have recently launched their own breakfast club at The Chute. Please contact them directly for further information.
Monday to Friday 7.30 – 8.30
Drop off at Chute recreation Ground & Piccolo staff will walk children to school.
Piccolo staff will provide breakfast options of cereals, toast, fruit, yogurt etc…
A variety of activities will keep your child busy before school, cost is £7.00 per child.
Please contact Piccolo for further info: piccolopreschoolnursery@outlook.com
Childminder
A number of our families require additional child care before and after school. Alison has looked after children from Sherborne St John C of E for a number of years. Please contact the school directly for details on how to get in touch with Alison.
SSJ Toddler Group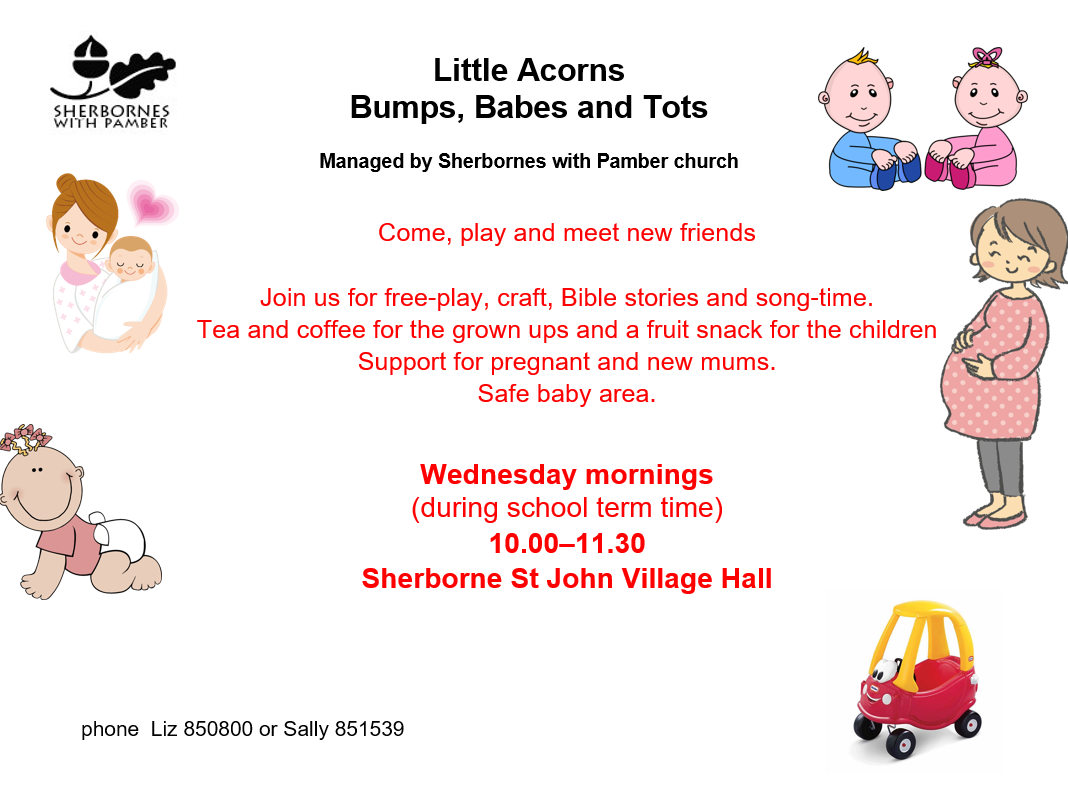 Parish Council
https://www.sherbornestjohn-pc.gov.uk/
Village Hall
https://sherbornestjohnvillagehall.co.uk/
Social Club